A movie extra is also known as a background actor. In the production of a film, extras are the people who work magic in the background.
Although being part of a film as an extra might not sound much, you have to know that you and other people like you are very vital to a production. You are not just fluff. In fact, your role is critical to make a scene more realistic.
Your job as a background actor is basically to fill in scenes that add life to movies and shows. You may be part of a crowd, walk along the sidewalk or even become a nurse or patient in a hospital scene. Even if you might not even speak some lines at all, your absence and other movie extras like you would have a great impact on the integrity of a scene.
However, there are a number of things you have to learn about becoming a movie extra and the points below will help get you started.
The Requirements to Becoming a Movie Extra
If you want to be a movie extra, you do not have to go through any training at all. You do not even need years of experience. All you need to do is to be yourself and do as you are told.
You do not have to be pretty to be a movie extra. Technically, casting directors need different types of people. So, as long as you suit their specifications, you are good to go.
Since you will be spending a long time waiting in the holding area before you will be called to be on set, you have to be very patient. Wait until you are called to do your job.
A good attitude is necessary when you are working as a movie extra. You must not be "star struck" when you see your favorite actors and actress. It is not a good idea to ask for their autographs or to have your photo taken with them as well.
Also, you have to be professional. When you are called to come in at 8AM, then it is best that you come at least 15 minutes early. This way, you will have ample time to prepare yourself and wait for other further instructions.
What to Expect as a Movie Extra
Before you actually become a movie extra, you have to attend casting calls until you finally land a job. If you are lucky enough to get chosen for a role, you will be given specific instructions and the date of the shoot. Usually, you will be asked to wear something related to the scene you will be filming. In case they do not give you any specifications, it is wise to bring extra sets of clothing with you, so you can be prepared for any eventuality.
Call times for movie extras would usually vary depending on the scenes to be filmed for the day. For day shoots, you are often expected to come as early as possible. The very first thing that you have to do when you arrive on the set is the find the check-in area. You have to register your name there and wait for another set of instructions, after which you will be led to the holding area, where you will have to wait for your turn to be on set.
Hair, Makeup and Wardrobe
Most of the time, you will have to come in dressed in specific outfits needed for a scene. However, there are times, especially for period films or TV series, when you need to be fitted for costumes and to have your hair and makeup done.
There are many unexpected things that may happen on set. As a background actor, you just have to be prepared for whatever may happen.
There might also be times when you are expected to do challenging things that would test your limits. When this happens, do not be coward. Instead, be brave and enjoy the opportunities given to you.
You have to know that even if you want to become a serious actor in the future, the great thing about being working as an extra is that you'd get to enjoy perks while waiting for your big break to happen.
The Perks of Being a Background Actor
In a typical set, movie extras are provided with free meals and most of the time, these are presented in large quantities. Regardless of what your role might be, you can be sure that you will be eating well. However, you also have to be aware that not all productions provide such goodies for movie extras.
Starting out as an extra will allow you to see how blockbuster movies are made. If you are looking forward to starting a career in the film industry, this is probably the best way for you to learn how things work on set. If you are a huge fan of a big star, you also have the opportunity to meet and greet with them.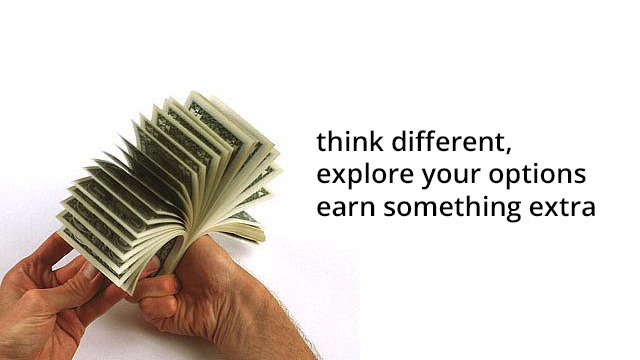 Being an extra is a great way for you to earn additional income. The pay rates may vary depending on the number of working hours, but it is better than not earning anything at all. If you are fortunate enough to get booked for longer scenes, you can surely earn a substantial amount that could help in replenishing your acting supplies.
Isn't it nice to get paid just to walk, sit around, listen to music and meet famous people for your work? Well, as an extra, you get to enjoy all these things, plus more.
Starting out your acting career as an extra is one of the wisest moves you can make. Hollywood A-listers like Clint Eastwood, Jackie Chan, Channing Tatum and Renee Zellweger started out as movie extras before they got to where they are now. With hard work, you can follow their footsteps and attain success in the entertainment industry.
How to Get Started as a Movie Extra
by
Holly Bissonnette